Founder, TROVE and Acre Venture Partners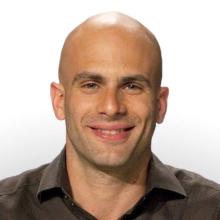 Sam Kass is Former White House Chef, Founder of TROVE and a Venture Partner with Acre Venture Partners.
Kass worked at the White House from 2009-2014, initially as an Assistant Chef and as First Lady Michelle Obama's Food Initiative Coordinator. He later became Senior Policy Advisor for Healthy Food Initiatives, Executive Director for the Let's Move! campaign, and Senior Policy Advisor for Nutrition Policy. While in these roles, he also helped to create the first major vegetable garden at the White House since World War II. He was also part of the inaugural class of the American Chef Corps, created by the US Department of State and the James Beard Foundation to promote diplomacy through food and cooking.
Kass holds a B.A. in history from the University of Chicago, and also trained as a chef in locations like Austria, New Zealand, Italy, and Mexico.
"Food and agriculture is the second largest contributor to greenhouse gas emissions, second only to energy. Unconscionably, 27 percent of the land under cultivation globally produces food that is wasted, most often ending up in landfills which produces methane further exacerbating the problem. Our ability to properly nourish ourselves is on the front line of climate change, and producing food to feed a growing population is going to become increasingly difficult. A core strategy to reduce emissions is to ensure food that is not left in our fields, lost in our distribution system, or rotting in our fridges. We simply can no longer afford to waste a significant portion of the food we produce. It will take significant investment from governments, nonprofits and the private sector if we are going to move the needle. I am joining Champions 12.3 because I am confident we can make dramatic progress on this issue in a short time, but only if we invest our energy, resources and creativity. I remain deeply optimistic." — Sam Kass