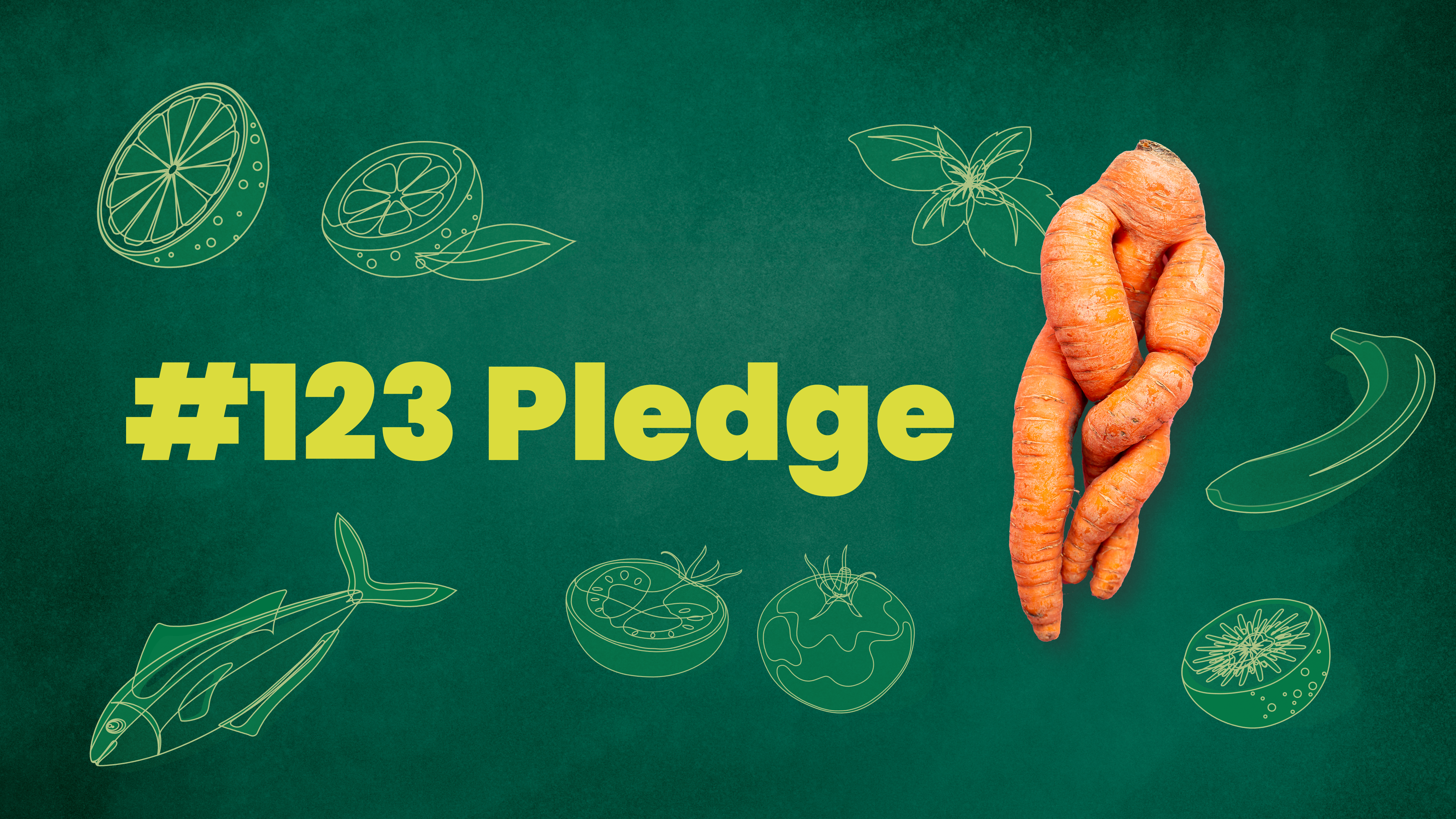 The '123 Pledge' is a call to action for governments, companies, institutions and single entrepreneurs (like chefs) to prioritize fighting food loss and waste within their climate action agenda.
Organizations taking the '123 Pledge' must meet a number of requirements designed to ensure impact, progress and transparency toward a worldwide goal of halving food loss and waste by 2030, in line with the UN Sustainable Development Goal 12.3. Commitments must include a climate angle and be timebound and measurable. Commitments must also tie to at least one of five priority areas:
Integrating food loss and waste reduction into country and company climate strategies;

Reducing food loss and waste along supply chains; 

Stimulating action at the national and subnational (city) level; 

Measuring, reporting and creating policy and regulatory frameworks for food loss and waste reduction; and

Supporting behavior change at the consumer level through awareness, education, and enabling conditions.
'123 Pledge' members are required to provide annual progress reports to the Food Is Never Waste Coalition or to the Champions 12.3. Annual progress reports will contribute to the Global Stocktake (GST), which will conclude at COP28 in 2023. 
The 123 Pledge is coordinated by Champions 12.3, UN Environment Programme (UNEP), and Food and Agriculture Organization of the United Nations (FAO). It is also supported by WRAP, WWF, and Rabobank.
 
Learn More:
Submit Your Commitment to the '123 Pledge'