Executive Director, Global Food Cold Chain Council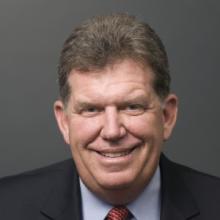 Kevin Fay is recognized as a successful businessman, community leader, and as one of the foremost global environmental policy advocates over the last three decades. He currently serves as Executive Director of the Global Food Cold Chain Council.
He is also Executive Director of the Alliance for Responsible Atmospheric Policy, where he provides critical industry leadership and perspective on the negotiation and implementation of the Montreal Protocol on Substances that Deplete the Ozone Layer and the United States Clean Air Act. The Alliance was the leading industry voice in support of the successful negotiation in October 2016 of the Kigali Amendment to address HFCs under the Protocol. Also, as Executive Director of the Business Institute for Sustainability, formerly known as the International Climate Change Partnership (ICCP), Fay serves as one of the most visible policy voices in the global effort to address the climate change issue. An advisor to significant Fortune 100 industries, he is frequently consulted by governments, industry, nongovernmental organizations, and media representatives on the global climate change policy process. Fay also is active in and around his community.
He is the Vice Chairman and Chief Executive Officer of Alcalde & Fay, in Arlington, Virginia, a public and government affairs firm in the Washington, D.C. area.