Former President, Oxfam America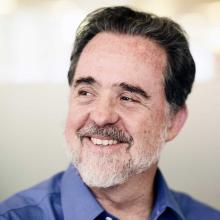 Raymond Offenheiser is former president of Oxfam America, having held this position from 1996 – 2018. Under his leadership, Oxfam America has grown more than eightfold, and repositioned itself in the United States as an influential voice on international development and foreign policy.
Prior to joining Oxfam, Mr. Offenheiser represented the Ford Foundation in Bangladesh and the Andean and Southern Cone regions of South America. He has also directed programs for the Inter-American Foundation in both Brazil and Colombia and for Save the Children Federation in Mexico. In 2012, he was appointed by the Obama administration to represent civil society interests on the Leadership Council of the New Alliance for Food Security and Nutrition in Africa.
Mr. Offenheiser serves and has served on numerous boards and advisory bodies for a diverse array of both national and international institutions including the World Economic Forum, the Clinton Global Initiative, the Council on Foreign Relations, the Aspen Institute, the World Agricultural Forum, the Gates Foundation, Harvard Business School, the Kennedy School of Government at Harvard, Cornell University, Interaction and the Kellogg Center at the University of Notre Dame. He is a co-founder of the Modernizing Foreign Assistance Network, the One Campaign, and the Food Policy Action Network. He currently serves on the Food Security Agenda Group for the World Economic Forum and the Working Group on Food Security at the Aspen Institute. He is a board member of Grainpro Inc., a company devoted to developing new technologies for food commodity storage.
"With almost a billion chronically hungry in the world, the idea that 30 percent of food produced annually is wasted is morally unacceptable and yet practically addressable. To capture this 30 percent will require both changes in attitudes and behavior as well as investment in technical solutions. Success would contribute meaningfully toward not only alleviating global hunger bur also in reducing the production of greenhouse gas emissions that drive climate change." — Raymond Offenheiser