Former Managing Director, IKEA Food Services AB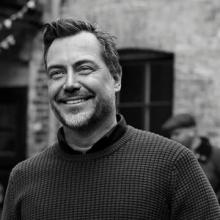 Michael is the former Managing Director of IKEA Food Services AB, a job he joined on September 1, 2013.
Driven by the IKEA vision to create a better everyday life for the many people, Michael La Cour led  the development of IKEA Food Services AB for the past years with focus on health and sustainability. The main objectives of this transformation is to move IKEA Food towards a wider offer of delicious, healthy and more sustainable food, easily available and affordable for the many.
Michael has experience from the food retail business prior to joining IKEA, where he has now been working for the past two decades. He started out as a Country Manager at IKEA Indonesia to become a Deputy trading area manager for IKEA in South East Asia. He has been an IKEA Store Manager in the USA and a Business Manager for one of the Business Areas at IKEA of Sweden.
IKEA Food: "Food Is Precious" Food Waste Initiative
BACKGROUND
The first IKEA store opened in Sweden 1958 and today IKEA has over 400 stores in 49 countries. IKEA is a family owned, value-based company with the ambition to produce affordable products that are good for both people and the planet.
Close to one billion people visit IKEA every year, and of those, 660 million enjoy the IKEA Food offer. IKEA Food had a turnover of €2 billion in fiscal year 2017 and 18,000 co-workers work within the IKEA Food business around the world.
Food has always been an important part of IKEA. (In fact, the first IKEA store in Älmhult included a restaurant!) Today, IKEA restaurants, IKEA Bistros, and IKEA Swedish Food Markets are central parts of the IKEA concept.
WHY SET REDUCTION TARGETS?
Approximately one-third of all food produced in the world goes to waste. More than 1 billion tons of food are wasted per year while one in nine people around the world is undernourished. One-fourth of the food currently lost or wasted globally could feed 870 million hungry people in the world. In light of this, IKEA wants to help lead the fight against food waste.
Everyone has a role to play in preventing and reducing food waste, from farmers and manufacturers to retailers and consumers. While a significant amount of global food loss and waste happens at the farm or factory, the majority happens in kitchens (at home, in restaurants, schools, offices, etc.).
IKEA is taking responsibility for its global reach, and recognizes that small changes can make a great difference. One must also lead by example, which is why IKEA is measuring waste within its own operations in restaurants, bistros, and Swedish Food Markets around the world.
Through the "Food is Precious" initiative, IKEA is working to reduce food waste within its stores as well as to inspire further action from others.