Former Chairman, Global Forum on Agricultural Research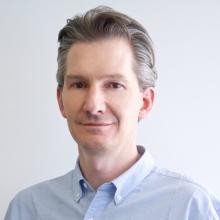 Juan Lucas Restrepo Ibiza is the Former Chairman of the Global Forum on Agricultural Research.
Restrepo has served in a number of capacities in the Colombian government, including as the executive director of the Colombian Agricultural Research Corporation in the Ministry of Agriculture. He also was a member of the Colombian team negotiating a Free Trade Agreement with the United States and worked within the Ministry of Finance. He also worked as the business manager for the National Federation of Coffee Growers.
Restrepo holds degrees from the University of the Andes and Cornell University.
"Now that food loss and waste has become more of a priority on the political agenda, we have the opportunity to make a real contribution in feeding the planet's growing population. Partnerships between the public, private, and producer sectors hold much promise in this regard, as collaborative actions will be required across sectors and value chains.

GFAR was honored to join the panel of the Group of Champions in June 2015, alongside Rwanda's Minister of Agriculture and Animal Resources, the Presidents of the World Business Council for Sustainable Development and the Pan African Farmers Organization, and the CGIAR/CCAFS. Together we have identified opportunities for action that I have no doubt that the Group will commit to. These include the need for transformational change across supply chains and food systems, so that food is valued and distributed differently, addressing the root causes of food loss and waste. Women must also be engaged in the framing of food waste problems and in developing solutions, and must be empowered to participate equally in value chains. Immediate action is also needed to better define the metrics of food loss and waste.

I see a crucial role for the Group of Champions in triggering international partnerships that will ensure that reducing food loss and waste becomes an imperative, together with smarter farming practices." — Juan Lucas Restrepo Ibiza