Managing Director, Consumer Goods Forum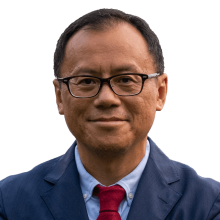 Wai-Chan is the Managing Director of the Consumer Goods Forum. Prior to joining the CGF, he was a senior partner with various consulting firms such as McKinsey, OC&C Strategy Consultants and Oliver Wyman, based out of Shanghai and Hong Kong, leading their retail and consumer goods practices. He was also the North Asia Regional Director for the retailer Dairy Farm where he ran the Wellcome, 7-Eleven and Mannings banners.
Selected experience areas
Retail sectors: grocery, health and beauty, apparel, specialty retail, digital, property
FMCG sectors: food and beverages, dairy, cosmetics, health supplements and wines and spirits
Topics: strategy, expansion, operations, sourcing, cost rationalization, organisation, digitization/ omni-channel, and M&A
Wai-Chan holds a PhD in Materials Science from the University of Cambridge, an MBA from the Harvard Graduate School of Business Administration where he was a Fulbright Scholar and a British American Chamber of Commerce Scholar, and a BSc (Hons) from Imperial College. He was also a Board member of Bellamy's, an Australian exchange listed infant milk formula company prior to its Mengniu acquisition.